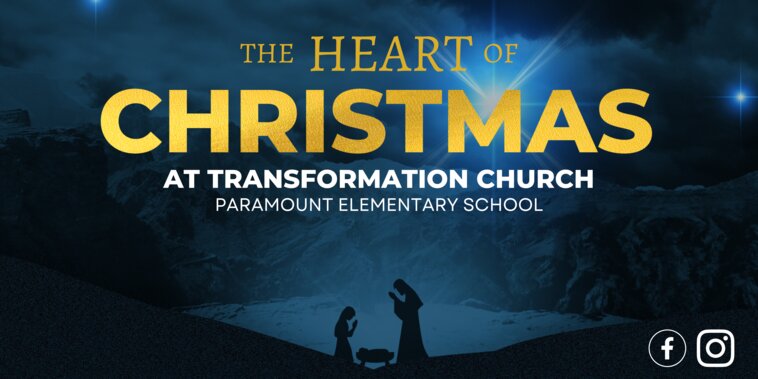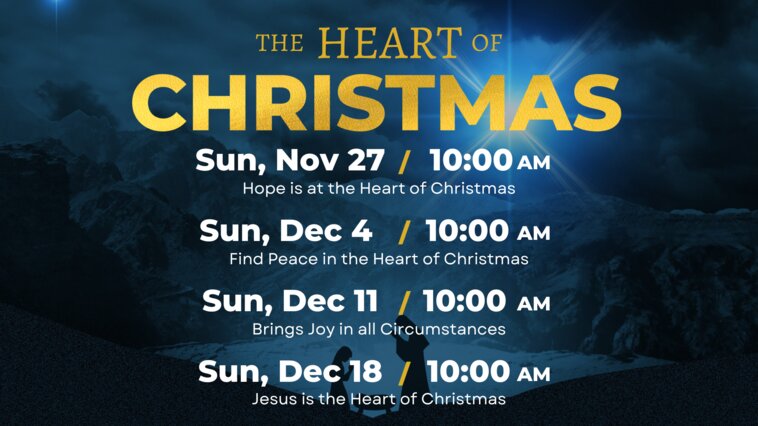 Everybody wants life change. When we follow Jesus, life change becomes more than a desire, it becomes reality. This is all possible because of Christmas. It's God's living proof that He can do the impossible by sending His Son.


Come experience Christmas at Transformation Church.


Sunday, Dec 4th - Find Peace in the Heart of Christmas
Cafe Style Service with coffee, pasties, and live music. Enjoy an old fashion cookie exchange. Bring 2 dozen cookies to exchange with others.


Sunday, Dec 11th - Brings Joy in all Circumstances
Who doesn't love getting Christmas cards? Spread the Christmas joy by bring cards to hand out.


Sunday, Dec 18th - Jesus is the Heart of Christmas
You don't have to wait till Christmas Sunday to celebrate! Christmas Service is coming early at Transformation Church. Enjoy a hot cocoa bar, Christmas cookies, family pictures and a free gift.


Make new memories that last a lifetime!